This Halloween, get into the spirit of the season by dressing up in costume and running (or jogging) your way to the finish line! On and around the spooky holiday, runners from all over the country don their most festive apparel and compete to win for best time and best costume (and also to escape the occasional hungry zombie).
Here are some favorites:
Carrera de los Muertos ("Run of the Dead")
When and Where: October 29 and 30 in Los Angeles (10/29), Phoenix (10/29), and San Diego (10/30)
Length: 5K
Registration Details: $30–50; includes finisher's medal and t-shirt
This Day of the Dead–themed race, as per Mexican custom, celebrates friends and family who have passed away. In Los Angeles, the run starts in the oldest section in the City of Angels on Olivera Street and continues into Chinatown. It also features a runner's "altar" (for honoring the dead with candles and marigolds), art, and music. Wear your most festive dia de los muertos costume — just prepare for your makeup to run too!
When and Where: October 29 at Salem Willows Park in Salem, Massachusetts
Length: 6.66 miles
Registration Details: $45–55; the first 1,000 runners receive a long-sleeved t-shirt
This freakish "flee" is 6.66 miles — an ode to "the number of the beast" and racers are asked to dress in costume, preferably as a devil. The race course takes runners on a tour around some of Salem's most well-known landmarks, including Hawthorne's House of Seven Gables and the finish line is draped with an eerie fog that will send shivers down your spine! (Here is the video.)
When and Where: October 22 at the Denver Botanic Gardens' Chatfield Farms in Littleton, Colorado
Length: 2 miles
Registration Details: $40–50; includes a cup of apple cider or beer, a pumpkin, and a t-shirt
Two miles might not sound like much, but it's tougher when you're carrying a pumpkin! Have fun in this event walking (or possibly even running?) over hay bales and through and a creek! At the end, haulers earn prizes for haulers for costumes, as well as the "tough pumpkin" award for the ghoulish soul who carried the heaviest pumpkin.
When and Where: October 23, on the Lakefront Trail in Chicago, Illinois
Length: 5K or 10K
Registration Details: $49.99-$69.99; includes a finisher's medal and jacket
The "Monster Dash" 5K and 10K is a chance for runners to celebrate the spirit — and the spirits — of the season. Costumes are the focus of this event, and they're shared on the race's bewitching Instagram: @MonsterDashCostumes. Participants are graded for their costumes in several categories, including originality!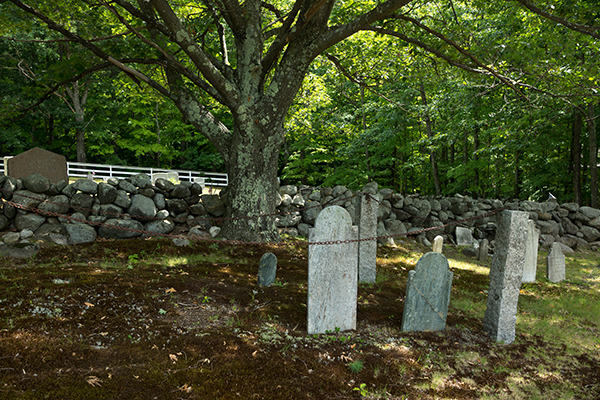 When and Where: October 22, at Morse School in Sleepy Hollow, New York
Length: 10K
Registration Details: $40–50
This course is an ode to The Legend of Sleepy Hollow by Washington Irving in which Ichabod Crane is chased by the malevolent Headless Horseman. (We still have nightmares from watching this cartoon as a kid.) The course begins on a path that stretches along the Hudson River then turns and encircles the historic (and storied) architecture of the town: You'll pass the Headless Horseman Bridge, the Old Dutch Church, and the Sleepy Hollow Cemetery. After you cross the haunting finish line, celebrate with a beer and live music.
When and Where: October 29 at the Field of Terror in East Windsor, New Jersey
Length: 5K
Registration Details: $25–85; includes a drink, a finisher's medal, and a shirt.
This post-apocalyptic race weaves through the excitement of Field of Terror, a farm complete with a cemetery (riddled with zombies), the Corn Maze of Death (more zombies), and chainsaw-wielding…you guessed it… zombies. Register as either a human and your mission is to save the human race and escape with your vital organs, or as zombie… your mission is to infect humans by capturing their flags.