Love classic meatloaf? Here's how to enjoy it and still stay lean. When we cooked this super easy recipe, it was devoured by everyone at the table. It is flavorful with onion, peppers, and herbs, and is incredibly moist.
This recipe makes six large portions for a hearty family dinner. Let kids in on the fun, they will love to help squish the meat and veggies together into a loaf!
Total Time: 1 hr. 15 min.
Prep Time: 15 min.
Cooking Time: 1 hr.
Yield: 6 servings
Ingredients:
1½ lbs. raw 95% lean ground beef (or turkey)
1 large egg
1 clove garlic, finely chopped
1 medium onion, chopped
¾ medium green bell pepper, chopped
1 medium celery stalk, chopped
½ cup all-natural tomato sauce
1 cup whole-grain bread crumbs
1 tsp. Dijon mustard
1 Tbsp. dried parsley
Sea salt and ground black pepper (to taste; optional)
Preparation:
1. Preheat oven to 350° F.
2. Combine beef, egg, garlic, onion, bell pepper, celery, tomato sauce, bread crumbs, mustard, and parsley in a large bowl. Season with salt and pepper if desired; mix well with clean hands.
3. Place mixture in loaf pan. Bake for 50 to 60 minutes or until cooked through.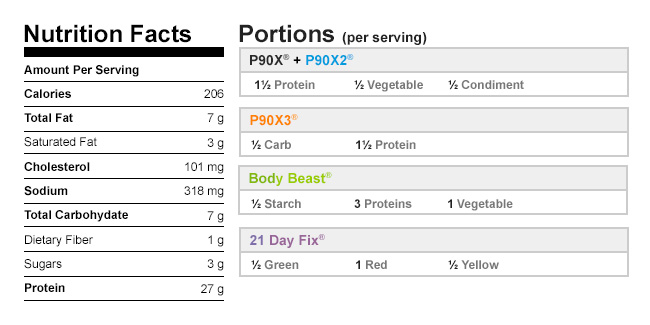 If you have questions about the portions, please click here to post a question in our forums so our experts can help. Please include a link to the recipe you're asking about.
Photo by Kirsten Morningstar