There's more to be done with Thanksgiving leftovers than just jamming them between slices of bread for a quick Black Friday lunch (although we do love those sandwiches). Make the most of the extra turkey and stuffing by using them to make these ingenious egg cups! Combined with eggs and some seasoning, these cups will make your busy post-Thanksgiving mornings so much easier.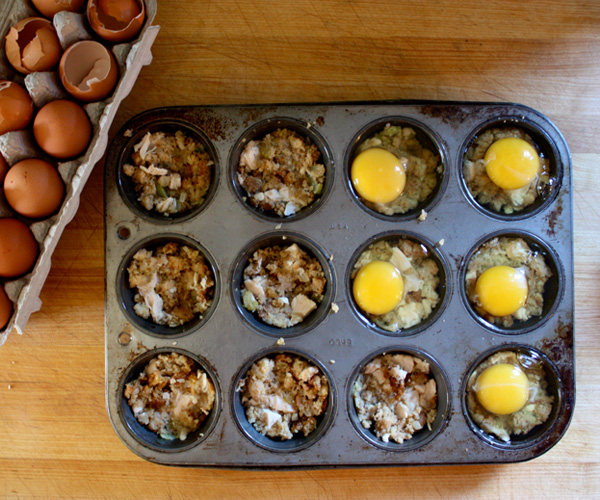 These egg cups are great for meal prep since you prepare 12 servings at once. And after stressing out over a complicated Thanksgiving dinner menu, an easy meal prep to last you for the week is probably exactly what you need.
If your stuffing doesn't pack together well into a muffin cup, or is made from whole grains, we recommend scrambling the eggs and mixing all of the ingredients together before adding to the muffin tins.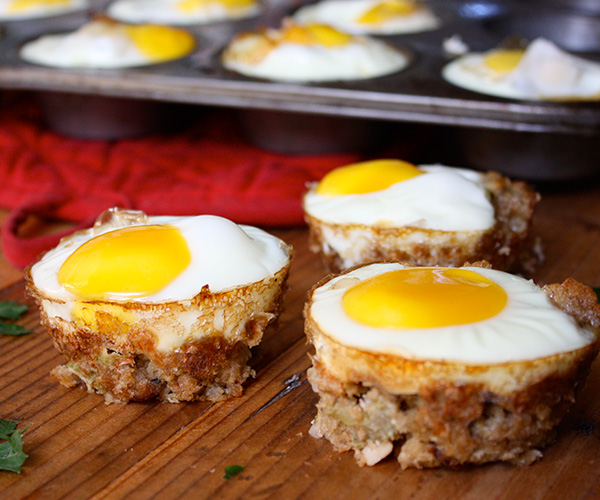 Turkey and Stuffing Egg Cups
Total Time: 43 min.
Prep Time: 15 min.
Cooking Time: 28 min.
Yield: 12 servings, 1 each
Ingredients:
Nonstick cooking spray
1 tsp. olive oil
½ cup finely chopped onion
½ cup finely chopped celery
1½ cups finely chopped roasted turkey breast (approximately 7 oz.)
3 cups leftover (prepared) stuffing
12 large eggs
Ground black pepper
Preparation:
1. Heat oven to 350° F.
2. Lightly coat a twelve-cup muffin tin with spray. Set aside.
3. Heat oil in medium nonstick skillet over medium-high heat.
4. Add onion and celery; cook, stirring frequently, for 4 to 5 minutes, or until onion is translucent.
5. Add turkey and stuffing; cook, stirring frequently, for 1 to 2 minutes, or until well mixed.
6. Evenly press stuffing mixture into prepared muffin cups.
7. Crack an egg into each muffin cup. Season with pepper.
8. Bake for 18 to 22 minutes, or until eggs are set.
9. Let cups sit in pan for 10 minutes before removing them. Use a butter knife to gently separate each cup from the muffin pan.
Tip: Make sure you are using a whole-grain, lower fat prepared stuffing to make these delicious cups.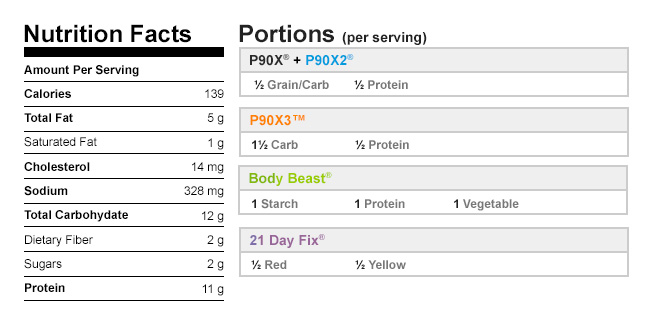 If you have questions about the portions, please click here to post a question in our forums so our experts can help. Please include a link to the recipe you're asking about.
Photos by Kirsten Morningstar